LYNX-350R creatively provides the latest commercial mobile payment solution, integrated with the most excellent ICC PIN entry functions in payment industry, specially designed for micro-merchants. This product mainly focuses on new payment methods and services in order to make ease of access for end-users and create competitive advantages for banks.
Features
• Embedded pin pad
• Connecting via Bluetooth, USB
• PCI 4.0 certified
• Meet the standard of domestic and international payment industries.
• Supports IOS, Android and Windows phone
• Multiple payment methods: Supports magnetic stripe cards, IC cards and contactless IC cards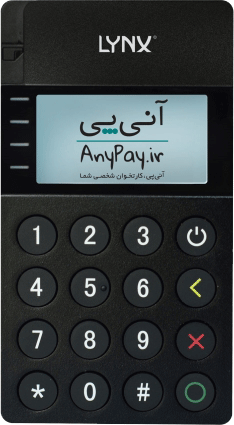 LYNX-450R is a user-friendly POS terminal tailored for privately or individually-owned businesses and small-sized businesses in wholesale market. Connecting mobile phones through Bluetooth, it can access to payment backend via 3G Network or Mobile Internet to support the processing of multiple bank cards.
Features
• Compatible with iPhone, Android, PAD and other intelligent terminals with standard Bluetooth interface
• Supporting USB-based communication to facilitate the acquiring business in PC environment
• Built-in encrypted security chip and physical password keyboard to effectively protect clients' information
including personal payment password and card number
• Small, compact and portable, operable in various mobile situations
• PCI 4.0 certified
• Multiple payment methods: Supports magnetic stripe cards, IC cards and contactless IC cards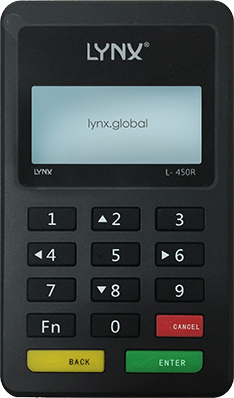 LYNX POS PDA W10 is a versatile EMV & PCI compliant handheld payment terminal. It's open software platform plus rich hardware features including NFC, 2D barcode, iBeacon and biometric enables great solutions for merchants.
Features
• Great User Experience • Wireless
• Ruggedized design • GSM, WCDMA, CDMA2000
• Long battery life • WiFi
• Color display with multi-touch • Bluetooth
• Versatile • Secure & Open
• Camera • Dedicated secure chip
• Fingerprint • Secure booting
• iBeacon • Customized app store
• NFC • PCI PTS compliant
• 1D & 2D barcode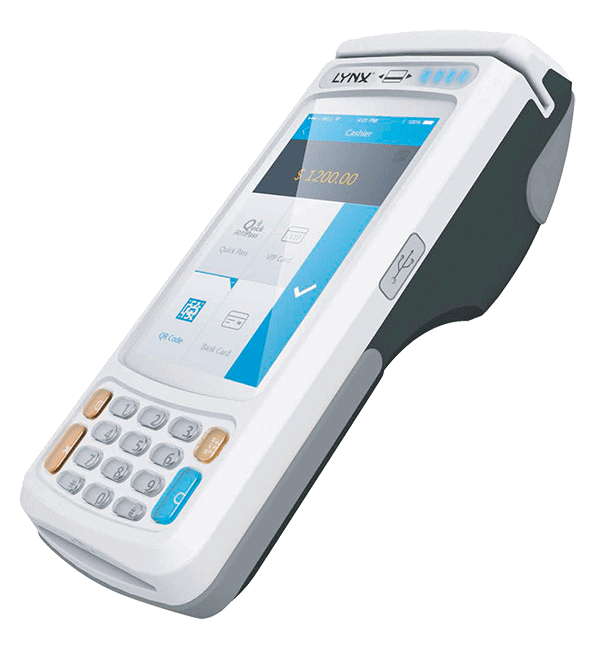 LYNX Android POS N900 Main Features
Stylish Appearance: State-of-the-art smart mobile POS with complete color touch screen, small and exquisite, easy to carry.
High intelligent: Android OS based to enable rapid development and loading of customized value-added software applications intelligent interactivity to support seamless payment connected with industry applications.
Full-Function: All-in-one smart mobile terminal with innovative multifunction of all card payments, NFC, 1D/2D barcode and sound wave payment. Equipped with QR code reader module on top, and 5 Megapixels camera at the bottom.
Exceptional security: PCI 4.X, EMV, PBOC, Union Pay intelligent POS terminal safety certified; equipped with multiple tamper protection and self-destruction mechanism.